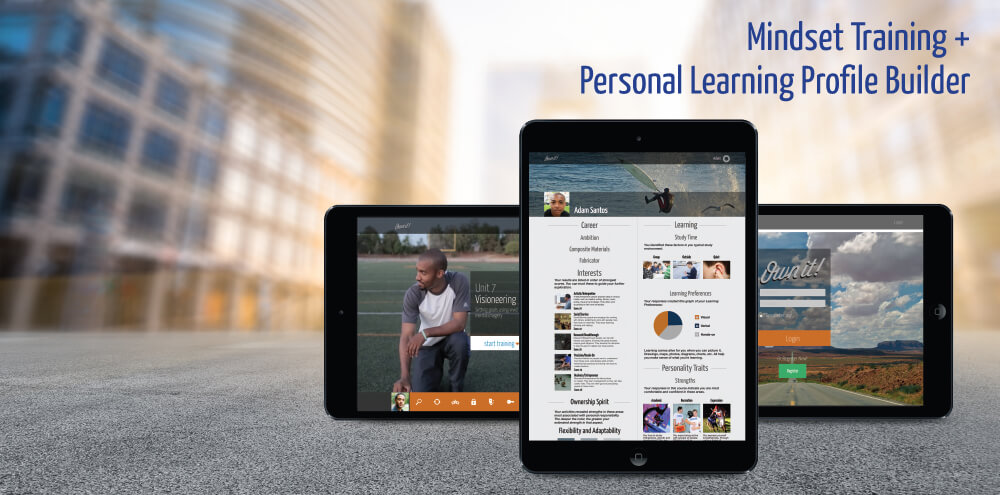 Truly personalized learning happens when students own it.
Own it! is a 10-unit mini-course that prepares students with the mindset they need to own their learning, and a personal profile to guide their choices.
Mindset Training
Through interactive video scenarios and personal reflection, we train students in the grit, determination, and resilience needed to own their learning.
Learn More about

Mindset

Personal Profile
With a series of engaging, research-based questions, students identify their own motivations and create a personal guide to learning and career goals.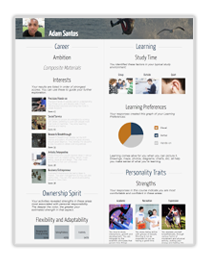 Learn More about

Personal Profiles

• Students connect their deepest motivations to detailed goals.
• The Own it! Profile enables schools to personalize each student's learning.
"Own it! taught me what 12 years of school had not- to succeed on my own terms. "
Raven E., grade 12
"I sat down with my coach, my Own it! Profile, and my transcript, and created a plan for early graduation."
Jon, recent high school graduate