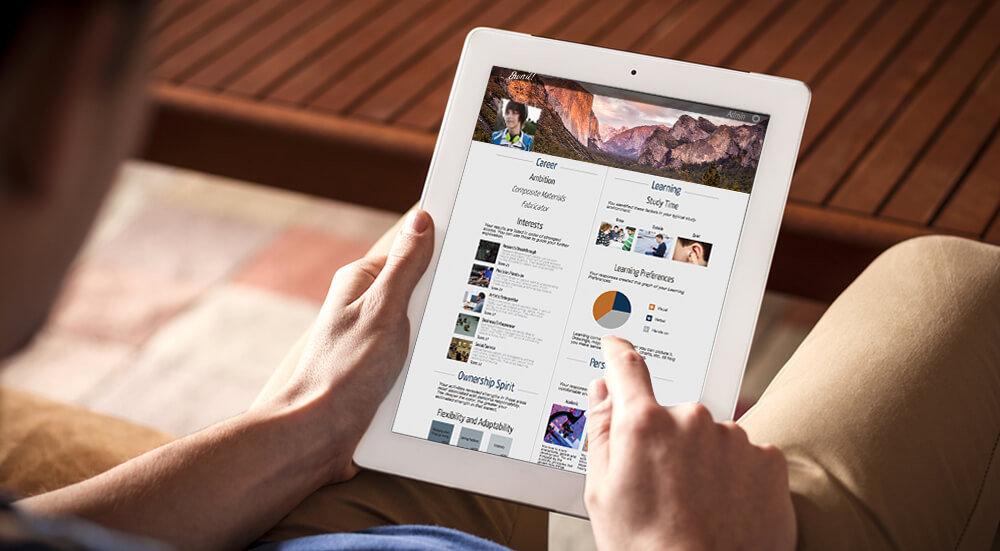 Personal Profile
"Profiles give teachers a deep understanding of each student's individual strengths, needs, motivations, progress, and goals to help inform his or her learning."
Gates Foundation, November 2015
Building on Harvard research showing that students improve when they and their teachers identify common interests, the Own it! Profile is designed to help student and teacher connect in a more meaningful way, and hand the student keys to planning their path.
Structured goal-setting satisfies many states' requirements for academic and career plans.
"Own it! helped me develop a plan for my future. I am now volunteering at a pet shelter and am planning to enroll in community college so I can study to become a veterinarian."
Peter, 17
"Own It! introduces accountability and reduces problems with student engagement and pacing. It's extremely valuable in helping our teachers get to know the students and support them in their learning."
Dr. Monica Henson, Superintendent, Graduation Achievement Charter High School Atlanta
Mindset Training
As they build their profile, students also learn the essential skills of responsibility and self-direction with interactive video scenarios performed by our company of comedy improv actors.
Learn More about

Mindset